Next Tin Pot Dictator
Next Tin Pot Dictator 40"x19"x8"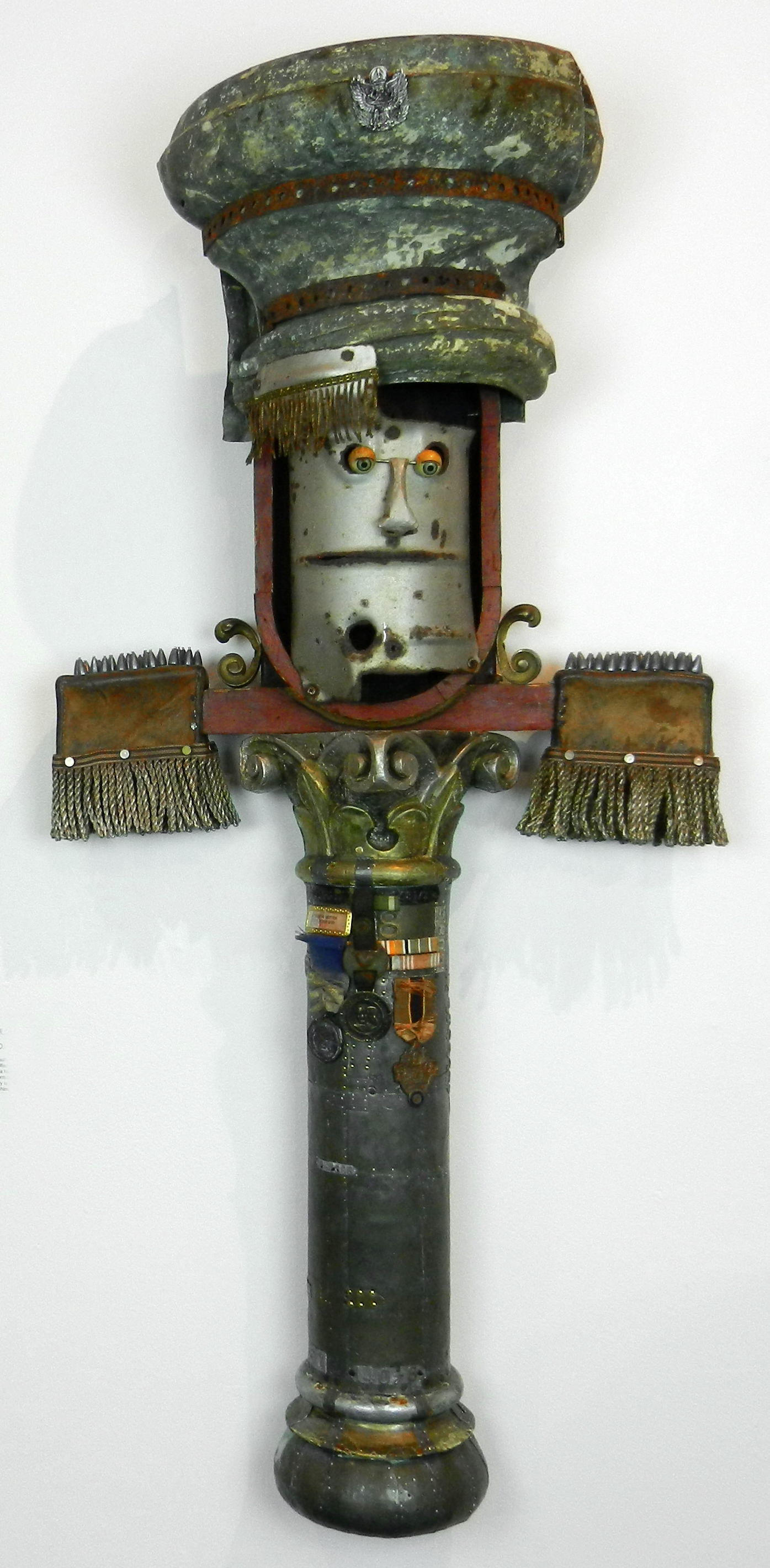 40"x19"x8"
He looks harmless at first, all puffed up in his silly uniform, sitting on an overstuffed chair in some far away place. He looks like a fool and we pay him no mind. YouTube will eventually expose him for the hideous monster he truly is but by then it's too late to undo him.